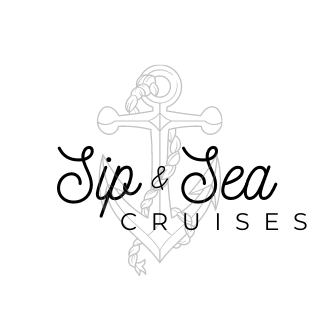 Sip & Sea Cruises provides custom private yacht charter cruises in San Diego Bay and surrounding waters. The company started in 2021 and operates from Coronado, California.
Sip & Sea Cruises can create a personalized, small-group private charter experience for you—whether it's a party, engagement proposal, celebration, or simply an outing with family or friends! We frequently host birthday parties, bachelorette parties, bachelor parties, company team-building outings, sunset cruises, reunions, and all-around great times in the magnificent waters of San Diego.
Book your private charter cruise right here on our website, and if you have any questions, don't hesitate to contact us. We'll be happy to help!
About Our Crew
Our captains and crew are among some of the most experienced you'll find. You and your friends will be in good hands at every stage of your adventure with Sip & Sea Cruises!
Captain Josh Hummel
Owner and founder of Sip & Sea Cruises, Josh Hummel started his career in the U.S. Navy Special Forces as a Special Warfare Combatant-Craft Crewman (AKA "SWCC"). As a SWCC, his motto was "On Time, On Target, Never Quit," and that's something that he still lives by today.
Hummel's distinguished U.S Naval Officer career has given him a great deal of experience, not only in the operation of boats, but leadership and safety on the water. He has been a 100-ton U.S. Coast Guard Master Licensed Captain for over 16 years. He has operated and led tactical operations of small craft all over the world.
His military experience combined with a Bachelors degree in business and organizational leadership has helped him translate his love of boats and being on the water to Sip & Sea Cruises for your safe and fun memories on the water!
Captain Phil Narmada
Captain Phill Narmada is a prior Naval Special Warfare Combatant-Craft Crewman with experience on the ocean conducting high-risk training and real deployed missions for US Navy Special Forces. Even before his journey in the Navy, Phil braved the seas in Alaska as crew on an Alaskan fishing charter boat. Phil holds a 100 Ton Master Captain's license. His vast experience on the water and playful character is the perfect combination to host you and your guests for a fun, safe cruise with Sip & Sea!
Our Fleet
Whether it's a daytime outing with sun and swimming or a more sophisticated evening cruise, our boat options can provide a great time for everyone!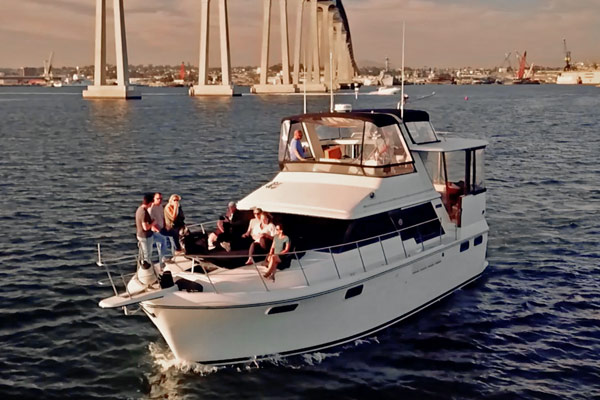 Freya
Freya is our 47-foot yacht. Bring up to 13 friends on board to enjoy the aft deck for cocktails or the sunset on her spacious bow. Freya also has a seating area inside with a full galley (kitchen) and head (bathroom). We have a lily pad and several floaties for when the weather is right for anchoring in Glorietta Bay to swim, listen to music and have fun in the sun. So, get together with a group of friends, family or coworkers; this social adventure is the perfect way to enjoy the beautiful waters of San Diego Bay!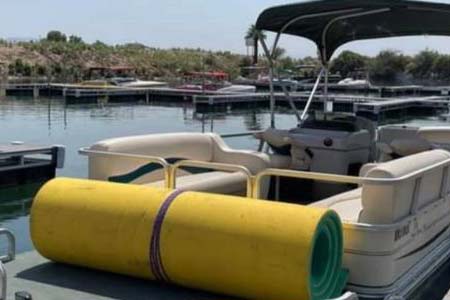 Party Pontoons
We have two party pontoons with 10-passenger capacity each. These boats are chartered Captain included so you can enjoy your day worry free. Join the crowds in Mission Bay for fun in the sun. These boats are available May 1 – Nov 1. Multiple pick up and drop off locations within Mission Bay. Most common is De Anza Cove public boat ramp.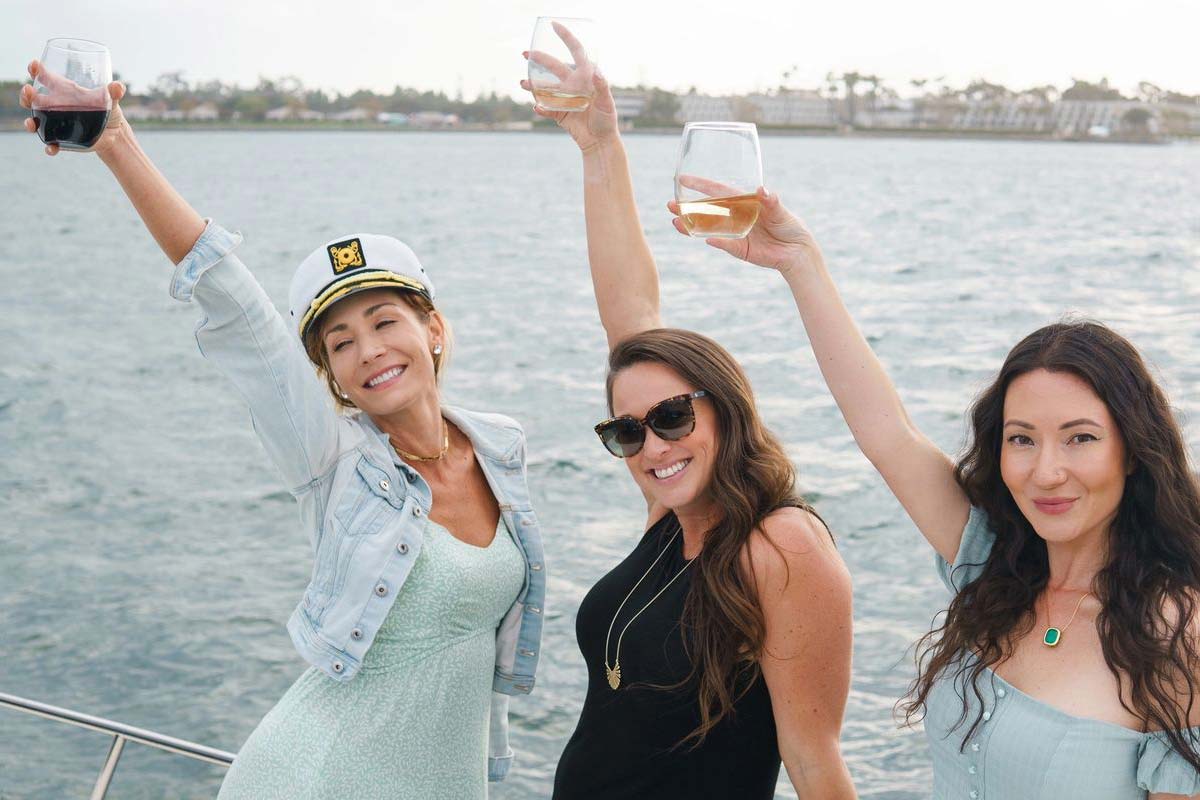 Having a great time is our mission!
At the end of the day, our mission is for you and your friends to have a great time out on the water—from start to finish. We'll personally make sure your trip is exactly what you are looking for!
"10/10 would recommend chartering a boat in San Diego Bay through @sipandseacruises!"
Schedule Your Private Cruise
Ready to see some amazing sights and have a great time with your friends on San Diego Bay? Follow the link below and we'll get you started!